</P>
<!Narrow the presentation>
Jim having gone to confession with Fr Ted. He didn't like what he heard. At the Studebaker/No. Indiana Museum. Great ND memorabilia here.
---
Dick Yeager hiding behind a famous couple
---
Mike Kiley giving Bob R. some advice.
---
Bob and Jim with John Murray checkin' out an old Scholastic.
---
Eileen and Bob Richard
---
Mary and Jim Hlavin
---
Jim and Mary Hlavin with Dr. Kathleen Sullivan. She does the Covey program for teens. A great way to have our g-children see the campus and be exposed to the great teaching abilities of the ND faculty.
---
Dick VanMele peddling his butt on campus. (Bad hips)
---
Hlavins and Richards at the Rock
---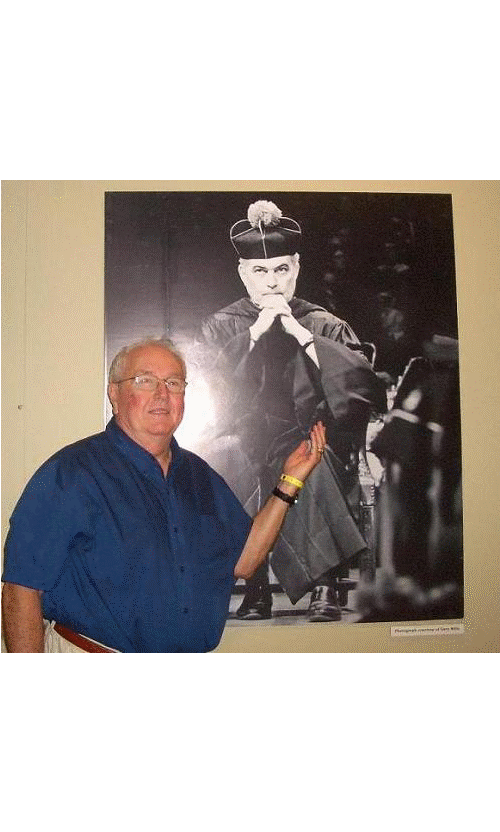 ---
<!#######################>