News About Our Classmates
Updated April 2, 2018
---
ND56 CLASS OFFICERS
PRESIDENT: MARK BURNS
VICE-PRESIDENTS: GERALD KENNY, PAUL NOLAND, SIDNEY WILKIN
SECRETARY: JOHN MANION
TREASURER: EDWARD COSGROVE
ND56 WEB PAGE: WWW.ND56.ORG
---
ENDOWED SCHOLARSHIP FUND TOPS $MILLION IN YOUR GIFTS
$1.6 MILLION IN TOTAL MARKET VALUE
The Class of 1956 Endowed Scholarship Fund rocketed past THE ONE MILLION DOLLAR mark ($1,013,264) on APRIL 2, 2018.
The wizardry of the ND Investment group shot the Invested Market Value to $1,640,767 to 12/31/17.
$70,000 was made available for distribution to the three Endowed Scholarship award winners last spring. For detailed information about the ND56 Endowed Scholarship Fund and student recipients: present and starting with 2001-2.
The University continues to maintain a steadfast commitment to need-blind admissions. ND continues to meet the full demonstrated need of all admitted undergraduates. Scholarship awards from the '56 Fund are unrestricted and recipients are selected by the University's Office of Student Financial Services. Please continue to keep the Fund in mind in your annual giving to Notre Dame. Specify "ND'56 Scholarship Fund" on the memo line of your check, the reply card to the ND Office, and a post-it note on the check as well. Gifts designated to the '56 Fund count toward your annual giving record and eligibility for the alumni football ticket lottery. The Class of 1956 Endowed Scholarship Fund is a perpetual gift to the University, helping students with scholarships in years after we are long gone from this earth. Larry repeats: we want to keep growing the Fund to "the last man".
Larry Kennedy
Chairman
---
<!##################################> (SAM GERARDI'S SELF-AUTHORED OBITUARY… WRITTEN SOME YEARS AGO )
SAM GERARDI DIED AFTER LEUKEMA BATTLE ON APRIL 6, 2018

Sam J. Gerard was born on May 21, 1934 to Minnie and Sam Gerardi. He attended Warren High School
— graduating in 1952 and continued his education at the University of Notre Dame, graduating in 1956 with a degree in mechanical engineering. While at Notre Dame he was a member of the undefeated 1953 National Championship team and later a member of Leahy's lads, alumni who played for the Hall of Fame Coach Frank Leahy.

After graduation, he married Geri Aquist who breathed forth five children: Cathy Wainwright, Cindy Nadeau and sons Danny, Sam 111, and Alan. His professional career began in June, 1956 as a rocket engineer and pioneer the development of space rocket engines. In 1962, he was assigned to the Apollo Service Module Rocket Rocket Engine at Aerojet. This engine was required to perform over a period of two weeks in space and be the main engine to get the astronauts from earth orbit to the moon and return.

The totally new technology required of this engine necessitated he rapid developments of new high temperature metals and the development of a new metal, common place in today's medical and hi-tech environment, titanium. Qualifying the the engine in record time, Mr. Gerardi transferred in 1964 to Space Technology Laboratory (TRW) and was assigned to the Lunar Module Landing Decent Engine. This engine was not only successful in the landing of six missions but was called upon to rescue the Apollo 13 crew after a failure of the Service Module pressurization tank failed. While never tested for the long full thrust burn required to return the three astronauts safely to earth, it performed beautifully.

He was dedicated to Notre Dame and football. He was a volunteer coach under Ara Parseghian and Dan Devine, and a volunteer to assist admissions with prospective applicants from the LA-area. He was a board member of the LA Notre Dame Club for over 35 years, and while serving as President, he initiated the scholarship fund which is now the largest of all of the over-300 clubs and exceeds $5.5million. He was recognized for the University of ND Award of the Year, 1975.

Mr. Gerardi was a California Federation Football Official. He coached youth baseball and football through 1999. As a member of the LA Chapter National Football Official and College Football Hall of Fame (NFFCHOF) for over 30 years; he served as president, dedicated to encouraging youth to attend many lessons that can be derived from football participation. Apollo Citations from Dr. Warner Von Braun, 1969 and Neil Armstrong, July 1999. He was awarded Life Time Achievement awards from the American Football Federation as well as the NFFCHOF.
---
<!##########################################>

James Gerard Ochs Died 3/21/18 in Speedway, IN


MARK & TRACY OCHS STANTON TREATED THE HER DAD, JIM,
TO HIS FIRST GAME AT THE NEW STADIUM IN 2017
BELOW TO THE LEFT IS JIM WITH HIS ND SOPHOMORE GRANDDAUGHTER, MARGARET .
TRACY AND HER DAD ARE AT THE RIGHT

---
<!######################################> JOHN (of the Desert) SCHUMACHER BROADCASTS FOR YOU — LIVE

John!,
Happy Easter from Recorded Recreational Reading for the Blind, Inc., The West Valley Talking News, KRUVradiosun (The voice of the Valley's Volunteers, Services and Agencies) and, myself, John of the Desert!

Continuing: I know that I don't communicate as much as I should...and, I'm in the communication business! It's been true all of my life that I need at least a 30 hour day. I think I was meant for another planet! I'm doing well...as best as can be expected at 84. My biggest complaint would probably be my knees. But, even they are still working well enough for me to do what God gives me to do, especially here at the studio. Our online radio station is available by going to our website (readingfortheblind.org) and clicking on the word "Listen" on the home page. We're working very hard to become the online voice for the Valley's hard working and hard loving Volunteers and the overall spirit of Volunteerism that is so pervasive and so necessary in this retirement capitol. We're also working hard to build our list of donors to help sustain and grow the work done here. With God's help, we'll find the funds necessary for that work. Being a 501(c)(3) organization should be helpful to achieving our goal of $200,000 during the current drive for funds.

Final: So, as Treasurer and Station Manager and Chief Audio Director, I do have enough to keep me stimulated and going, going, going! My new pacemaker (January...my 4th one) should also help give me the daily sustenance to persist! God bless you and yours from here at 9447 N. 99th Avenue in Peoria, Arizona (85345), the studio location for all of our well received activities. John
---
<!####################################>

ANNUAL ND56 NAPLES ST. PATRICKS DAY PARTY


Once again organized by Jim Finnegan, this Annual Event enjoyed all the good of Naples, FL Friday, March 15, 2018.
The awesome smiling faces shown are: Kay and Bob Welsh, Margaret Mary and Tom Powers, Phyllis and Jim Finnegan,
Sharon and Bernie VanEtten, Marge and Jim Ryther, Peggy and Paul Noland, Jack Kegaly.
---
<!###################################>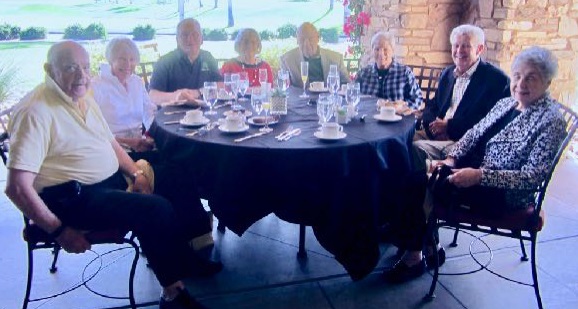 Spring Brunch at Palm Desert's Ironwood County Club that brought together
Dave and Judy Collins, John and Ann Manion, Kathy and Don Carlin
and Sheila and Dick Brown —- left to right on the table scene.
---
<!################################>

YOU KNOW: AGING AIN'T FOR SISSIES; DON THOMPSON KNOWS


A Nasty, big time stroke, got the attention last fall of Don Thompson in Long Beach,, CA. Fortunately, his daughter, Michele has been able to get a break in her healthcare work around the world, to be a full time caregiver for her Dad. The toll that the stroke took on Don's usually very active body was worsened by severe arthritis in his shoulders and hips. So, his rehab work is more challenging than you can imagine. To "get him out of the house", Michele arranged with us for some phone calls with him and ND56 and ND56 Classmates... including Tom Crehan who was Don's classmate thru school in Long Beach. The Thompsons drove the 3.5 hours to Palm Desert-area this past week for a brief return to "life on the fast track"... Actually, he had to move slowly and carefully, but enjoyed a dining adventure at an Italian restaurant on El Paseo in Palm Desert with the Crehan and Manion. Shown above: Michele Thompson, Tom and Don, and Kay Crehan. If you have a spare moment, Don would love to hear from you: their phone in Long Beach: 562-438-2630.
---
<!#######################################>

ND56 REPRESENTED AT UND CELEBRATION FOR PALM SPRINGS CLUB


Feb. 27 marked the first Universal Notre Dame Celebration for the newly re-created Notre Dame Club of Palm Springs.
Included was Trenna and Ben Cardella (left side front) and Kathy and Don Carlin (right side front).
Representing ND56. John Manion, ND56 Class Secretary
---
<!###################################>

JIM MASON VISITS ARIZONA


Have enjoyed the week in Scottsdale with a visit to the Brewers vs Rockies game this afternoon. Jim Mason, 56
---
<!###################################> OUR BILL SQUIRES FINALLY RECOGNIZED - one of greatest distance runners, Squires Inducted into USATF Hall of Fame

ND 56 graduate Bill Squires shares his keys to success in distance running

Dec. 21, 2017
By Megan Golden
A three-sport high school athlete, Bill Squires was living in Boston, Massachusetts, in the 1950s when numerous collegiate track coaches began calling his home.
The influx of phone calls and athletic scholarship offers led Squires to hire a lawyer to field the various inquiries surrounding the middle-distance runner's future. Squires, who lived with his mother while his father was away serving with the United States Marines, received more than 80 offers to compete with collegiate track programs across the country.
Squires spent time with his mother and his lawyer determining the best possible fit for himself. Reflecting on his personal goals and recognizing his urge to escape the New England region, Squires ultimately determined that Notre Dame was the perfect place for him to attend college.
"I happened to have a fond love of Notre Dame. I wanted to go into the priesthood," he said.
Those aspirations quickly changed when Squires began his track career with the Irish. In high school, football and basketball were Squires' priority, and he competed in track solely for the speed and endurance training that would make him quicker on the football field and the basketball court. During his time at Notre Dame, however, he realized this track thing might work out for him long term.
A two-time All-American in cross country, Squires recorded two top-15 finishes in the national championship four-mile race. Squires placed 14th (20:29) in 1954 and 12th (20:32.5) in 1955.
On the track, Squires was a top-three miler.
"They had me as the miler," Squires said. "The event I enjoyed was the half mile. I was anchoring the mile relay and I had really, really good speed. I could run a good 100m, but from the 200m to the quarter mile, my speeds were really, really fast. I had my strength, and that was my thing."
Strength. As an athlete, Squires learned the importance of strength versus speed. Three strength workouts each week, he said, will improve an athlete's endurance.
His strength workout of choice? Four reps of 50 pushups.
"For myself, I was an all-around athlete because I was a basketball, football and track athlete. I would stay in shape all year," he said. "I was really conscious of strength and speed. In a race, it's who's strongest at the end. That's the difference.
"Coaches didn't understand that speed and strength have to work together, hand-in-hand; the right dosage is the secret of success."
Life After Notre Dame
Squires went on to compete internationally with the United States, an opportunity that allowed him to meet middle-distance athletes from all over the world and learn about different training styles and philosophies.
The Hungarian Revolution of 1956 brought several immigrants to the U.S. In addition, Squires said he met several Yugoslavian athletes around that time, who taught him about recovery time and the importance of rest.
"They didn't race as much as we did in America; we raced every week," he said. "In foreign countries, we raced every three weeks. There you don't run, you race."
Following his own athletic career, Squires served at the helm of the Boston State College track team, which won more than 40 championships from 1965-78. He also led the Greater Boston Track Club.
Years later, with several seasons of coaching under his belt, the 85-year-old still preaches the importance of strength in a distance runner's training regimen.
"[As a coach,] I would change my programs. I was doing things that I saw were negative in my coaching, and I even had to tell a few of my own that they needed to blend speed and endurance together," Squires said. "What's endurance going to do? Endurance is strength. Speed is natural."
One particular athlete stood out in Squires' memory. A freshman once complained to Squires that he was struggling to break six minutes in the mile. After extending the athlete's recovery time from week-to-week to three weeks between competition and also engaging him in strength training three days per week, the athlete moved up to the third-ranked miler in the nation by his junior year.
"I knew I had a talent for coaching," Squires said. "God gives talents out, and mine was that I could take an average person and make them a champion."
Hall of Fame Came Knocking
The USA Track and Field Hall of Fame sent a letter to Squires in October, notifying him of his approaching induction into the hall and inviting him to attend the 2017 induction ceremony.
Squires said his name is written in numerous small-scale halls of fame, but due to the international nature of the USA Track and Field Hall of Fame, this particular invitation was difficult to pass up.
With a little nudging from his son, Squires caved in and rented the $100 tuxedo and traveled to New York City for the ceremony on Nov. 2.
"My son said, 'Don't you want your grandchildren to know you were a very, very important person and you were very well-respected?'" Squires said. "I'm not a shy guy, but I'm not a pompous person. I always look the other way and let the other guy get the accolades. I knew how good I was athletically, and that was one of the traits the good Lord gave me."
Squires brought home a diamond-studded ring from the induction and made it clear that he will not be seen wearing his newest jewelry. "It weighs seven ounces," he said. "It's so heavy that my hand would fall off. A sumo wrestler would be able to wear it, not a person [like me]."
--ND--
---
<!#####################################>

ENDOWED SCHOLARSHIP STUDENTS AND ND56 HONOREES NAMED FOR 2017-18

Larry Kennedy, Chairman of the ND56 Endowed Scholarship Fund, announced the Honorees for the three 2017-18 Scholarship Awards. The Notre Dame Student Financial Aid Dept. selected the students -- matching their personal background and interests — and based on individual student's financial needs. The ND Development office informed Kennedy that our fund has generated over $63,000 total for the 2017-18 group. Donations from the ND56 Classmates have totaled $1,004,414 since June 2001. The fund, invested by the nationally regarded U of ND Investment Group now shows a sum of $1,565,812. Your Class Officers and past Honorees formed the committee who voted for the three new Honorees.
 

ND56 HONOREES		     Endowed Scholarship Student "matchups" 
Honoree Richard C. Clark     Patrick A. Yerkes  '18 River Forest, IL 
Honoree Joun F. Murray       Benjamin J. Coble  '18 Horseheads, NY 
Honoree Donald T. Schaefer   Patrick K. Sproule '18 Wexford, PA


---
ND 1956 HONOREE RICHARD C. CLARK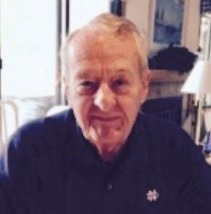 My brother John was 10 years older and a graduate of Notre Dame. He guided me toward my choice of ND's General Program. G.P. suited me because of my interest in literature and philosophy. As freshman, I joined the Young Christian Students program where I met Father Louis Putz, CSC. His emphasis on the role of the laity in the church made a lasting impression on me.

Enrolled in the Notre Dame Law School in September 1956, I was elected to the Law Review and named an editor along with classmate Pat McCartan who has remained a good friend to this day. Two of my roommates were Tom McNeill and John Kennedy, a Commerce grad from our 56 class.
I passed the bar exams in Illinois and Washington DC. Notre Dame's Law School Dean O'Meara offered me a position on the Law School faculty. I accepted as a visiting assistant professor, teaching classes in Corporate Law and Federal Legislation.
In 1961, I joined the Chicago law firm of Clausen Miller PC -- representing corporations, trade associations, and closely held family businesses. Elected partner in 1968, a senior partnership was reached 10 years later. In 1991, I was elected managing partner of the firm of 120 lawyers with Chicago, New York, Newark, and Detroit offices. I remained there until my 2000 retirement.

In 1962, I married Judy Pape. She is a graduate of Trinity H.S. and Rosary/Dominican College in River Forest, Illinois. I needed to date and marry her, not only because she was pretty, but because she was a math major and I had no math skills in my genes for future generations.

We settled in Park Ridge, Illinois, where we raised four children. Rick, Christopher and Katie graduated from Notre Dame. David graduated from Harvard. David and Kate played varsity tennis at their respective colleges; Kate is a member of Notre Dame's Monogram Club. In 1994, she was elected Notre Dame's Alumni Athlete of the Year because of her work with the Latino community, and received a trophy on the Irish field during the halftime of the Stanford-Notre Dame game. Katie lives in Charleston, South Carolina with her family; and remains a lawyer with the Chicago firm of Mayer Brown. All of our sons' families moved to Park Ridge; we are fortunate to have nine of 13 grandchildren living nearby.

In Park Ridge, I have led our church's Parish Council and have been on the boards of The Park Ridge Youth Campus and Avenues to Independence, both child welfare agencies. I was also elected to the Board of our local high school. For relaxation, I enjoy reading, playing the piano, golfing at the Park Ridge Country Club and in Sarasota Florida and boating at Lake Geneva, Wisconsin. I'm extremely blessed, have no complaints, and remain loyal to Notre Dame.
---
ND56 ENDOWED SCHOLARSHIP
RECIPIENT, PATRICK A. YERKES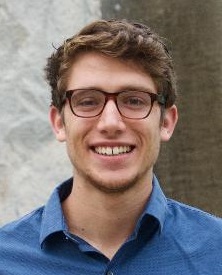 I'm Patrick Yerkes, a 5th year senior at Notre Dame in the dual-degree Reilly program, studying Mechanical Engineering and Theology. I'm from River Forest, IL, ten miles to Chicago's Loop, and currently reside in St. Edwards Hall.

As a freshman, I was a practice squad member of the ND cross country and track teams. During that summer, I travelled to Spain --to hike 500 miles on El Camino. In my 2nd year, I joined the Reilly Program and Bengal Bouts, and started my first internship for GE, working on wind turbines. During my Junior year, I made a service trip to Cuba, continued to box (losing in the 2nd round of a 4 round tournament), and continued my work for GE. My first senior year, I moved off campus with 16 other dorm mates, studied hard, took extra Spanish classes, and enjoyed a year I will never forget.

In my 5th year, I've moved back on campus as an RA in my old dorm, St. Edwards Hall. Additionally, NDSEEED selected me to lead as their business manager. I am in charge of the fundraising ($67K) and do logistics.

After graduation, I'm a little unsure about what kind of work in engineering I want, but I will find one when I know more. However, first I will go to Bolivia for 8 weeks with my team to build a footbridge, and be immersed and partnered with another community.

Finally, I want to thank the class of 56' for this incredible donation. School isn't cheap, and this 5th year is putting a significant added burden on my loans. However, I believe it has been worth everything, and support like the ND56 award makes it possible.

Thank you.
Patrick Yerkes, '18
ND56 HONOREE JOHN F. MURRAY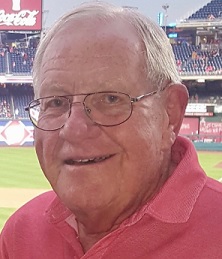 In the fall of 1952, I—along with newly-appointed President Father Ted Hesburgh—started our new adventure. At that time, ND had a program in which you could earn an undergraduate and law degree in six years, shaving a year off the usual term. I opted for that, majoring in accounting and aspiring to be a tax litigation attorney. ND was such a maturing opportunity, meeting and living with guys from all over the country — friendships that have lasted a lifetime. My peers from other schools don't seem to have had that experience which I feel we Domers consider an integral part of the education process.

After school, I took a position with the US Department of Justice in Washington DC litigating civil tax cases in federal courts throughout the country. Over fifty years ago, I met and married the love of my life, Nell, who tells everyone she graduated from UND also. True indeed, but it's the University of North Dakota. She's as big a fan of ND as I; we've rarely missed the five year or annual "mini" reunions of the great Class of 1956.

We've been blessed with four children and nine grandchildren. Following retirement from Justice, I entered the private practice of law, owned and operated several franchised pizza shops, and devoted fifteen years to mediating cases in our county court before hanging up my spikes at age eighty. I'm still president of our homeowners association — just as challenging as paid work without financial rewards.

At ND, I became involved with the Young Christian Students (YCS), a movement of the lay apostolate directed by Rev. Louis Putz, C.S.C., one of the many saints who have graced my life. The words of the Epistle of James "faith without works is lifeless" resonated. Nell and I have been active members of our church since 1971, everything from mowing the grounds to lecturing to Parish Council leadership. I have been a long-time board member and supporter of Good Shepherd Housing & Family Services, an organization that provides housing to the working needy. I have enjoyed acting as auctioneer for its annual Gala —raising 100s of thousands dollars to acquire housing, and to put clients on the road to financial stability. Our Lady's university planted lots of seeds in me and some flourished.
---
ND56 ENDOWED SCHOLARSHIP
RECIPIENT, BENJAMIN J. COBLE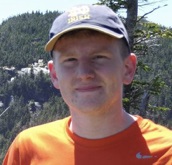 My name is Benjamin Coble and I am a senior chemical engineer originally from a small town called Horseheads in upstate New York. I attended Horseheads High School, and then made the fantastic decision to attend the University of Notre Dame. I come from a family of ND grads so I knew that this place would feel like home.
For the previous 3 years I have been a member of the marching band at Notre Dame and have enjoyed that experience immensely. I chose not to do marching band this year to free up some time for my career search and other activities. For example, I am now part of Chemecar, a club that participates in competitions where a chemical reaction is used to power a miniature car. I also am very involved with my dorm community in O'Neill hall and love the guys that make up my dorm section.
My main interest lies in chemical engineering and I have not regretted picking this major. It is very challenging, but understanding the material is a very fulfilling experience. More specifically, I am very interested in the industrial operations in chemical engineering and even spent a summer abroad where I and a team got to operate a small scale plant. The faculty at the University are top notch and I have taken a lot from my interactions with this amazing group of people.
Thank you to the class of '56 for your generous award and I look forward to meeting all of you and thanking you personally for your generous support to the students of Notre Dame.
Sincerely,
Benjamin Coble '18
ND 1956 HONOREE DONALD T. SCHAEFER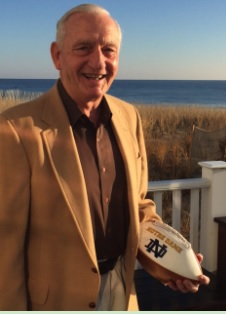 Born February 13, 1934 in Pittsburg, PA, Donald Thomas Schaefer (Don) was the youngest of six children. Having been born just a day before Valentine's Day, my mother always made me a heart-shaped cake. My wife, Julia, carried on the tradition. I attended Central Catholic High School in Pittsburg before enrolling at the University of Notre Dame, earning my Bachelor's Degree in Commerce. I played fullback for the Fighting Irish from 1953 to 1955, and was named All-American in 1955. In the 1956 NFL Draft, the Philadelphia Eagles selected me in the third round, as the 28th overall pick. A starter for the Eagles that season, the grand sum of $9,000 was my salary. After one season with the Eagles, I went on to serve 30 months in the United States Air Force. Following that, I played one season in the Canadian Football League for the Hamilton Tiger-Cats.

Most of my business career was spent working in Chicago, IL and Wyckoff, NJ for Canteen Corporation. I retired from Canteen in 1994.

My wife and I were blessed with three children, all of whom grew up in Wyckoff, where I still reside. My children rounded off our family with 10 grandchildren, five boys and five girls.

In 2017, I was inducted into the Western Pennsylvania Sports Hall of Fame. My family and friends attended the ceremony with me, which was a great honor.
---
ND556 ENDOWED SCHOLARSHIP
RECIPIENT, PATRICK K. SPROULE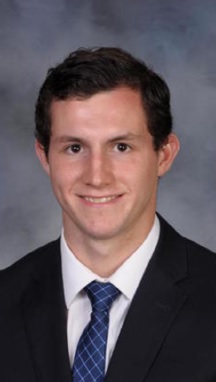 My name is Patrick Sproule, a senior at Notre Dame graduating next May. I am double majoring in finance and political science. I want to thank everyone from the Class of 1956 for their tremendous generosity in making my time at Notre Dame possible! I truly could not have done it without you.
I was born in Pittsburgh, PA, and grew up just a few miles north of the city in Wexford. I attended Central Catholic High School in downtown Pittsburgh. For me, Notre Dame was always a dream. My dad had gradated from Notre Dame in 1990, and I had been indoctrinated with its mystique since an early age. Upon admission, I moved into Dillon Hall, where I spent the next two and a half years and developed some of the best friendships I will ever have. I was then fortunate enough to spend the spring of my junior year studying abroad in London where I was able to immerse myself in a different culture. I am off campus this year.
During my time at Notre Dame I have been involved in a number of activities. These range from interhall sports like basketball, soccer, and football, to academic clubs like the ND Investment Club, to social clubs like Hesburgh's Heroes, an organization dedicated to raising money for hospitals in poor areas of Latin America. All of these things, in addition to the friends I have made, have made the decision to come to Notre Dame the best of my life. Thank you again for your incredible generosity, you have truly made my dream of attending ND possible!
Sincerely,
Patrick Sproule '18
---
ND '56 Endowed Scholarship Class Honorees
and corresponding ND Student Scholarship Students.
YEAR
Class Honoree
ND Student Scholarship
2001-2002
John F. Manion
Caitlin Allen '02
2002-2003
Thomas A. Coleman
William Reilly '03
2003-2004
Michael J. Kiley
Nathaniel "Nate" Hudak '07
2004-2005
Fr. Thomas E. Chambers, C. S. C.
Jacob "Jake" Greiner '05
2005-2006
Prof. Steve Rogers
Pamela Dorsey '06
2006-2007
John J. Fannon
Tiffany Roberts '07 and Daniel Ott '08
2007-2008
Richard J. Yeager, Sr.
Daniel Ott '08, Tanya Ngo '08 and Stephen Govea '08
2008-2009
James P. Finnegan
Juliana Thimons '09, James McFarlane '09, and James Zenker '09
2009-2010
Daniel M. Boland, PhD
Mark P. Burns
Gordon J. DiRenzo, PhD
Zachary "Zach" Stackhouse '12
Amanda Cosfol '11
Joel Bricker '12
2010-2011
David Collins
Wayne Edmonds
Larry Kennedy
Seamus Laird '11
Jonathan Liedl '11
Amanda Cosfol '11
2011-2012
Dr. Angelo Capozzi
Donald Carlin
James Revord
Daniel Johansen '12
Allison Skow '12
Matthew Nagy '12
2012-2013
John "Jack" Kegaly
Leo Linbeck
Robert Welsh
Daniel K. Anderson, '13
Brittany D. Weems, '13
Elise A. O'Malley, '13
2013-2014
James "Jim" Mense
Paul Noland
William "Bill" K. Warren, Jr.
Bradley Stuhlreyer, '14
Daniel L. McCarthy, '14
Pat Nguyen, '14
2014-2015
Peter "Pete" Cannon
Edward Cosgrove
Donald Costello
Andrew P. McGloin '15
Conor T. Tallet '15
Justin L. Chen '15
2015-2016
Henry S. Dixon
Eugene P. O'Connor
Bernard H. Van Etten
John "Jack" Rooney '16
Peter O'Connor '16
Mariah Villasenor '16
2016-2017
Robert J. McKenty
Thomas W. Powers
Frank P. Tighe
Whitney Choo '17
Michael Bicknell '17
Michael Buche '17
2017-2018
Richard C. Clark
John F. Murray
Donald T. Schaefer
Patrick A. Yerkes '18
Benjamin J. Coble '18
Patrick KJ. Sproule '18
---
NOTRE DAME CLASS RINGS
Many of us purchased our ND Class Ring some 55 years ago; and many of us purchased the ND Class Ring Miniature for our significant other at that time. Perhaps, the ring has cracked or the (probably blue spinel) stone has been lost. IF that is the case with you, we have learned that Balfour (the ring manufacturer) will provide service for any ND Class Rings... Normal wear on the gold band and engraving is not included under any guarantee.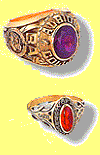 Package the ring securely (padded bag or box); send by insured (for $1000) and traceable mail (Priority USPS, UPS, FedEx, etc, with your $14.95 check (payable to Balfour Co.) to cover return shipment; a cover letter identifying yourself as Notre Dame alumnus, Class of '56; purchased ring from Notre Dame Bookstore; description of the problem/need; your return address and phone number. Keep your insurance/shipping receipt, and you'll receive a shiney ring back in less than a month.
Send to: BALFOUR COMPANY; 7211 CIRCLE S ROAD; AUSTIN, TX 78745; ATTN: CUSTOMER SERVICE/REPAIR UNIVERSITY OF NOTRE DAME. For regular mail message, address to P.O. Box 149107; AUSTIN, TX 78714-9107. Please DO NOT skip any of the above steps, and you will be delighted with the service.
As of October 1, 2017: there is a charge of $50 for re-sizing (for all rings older than 1972), $50 for re-furbishing and $50 for replacement of the stone, plus taxes -- plus the $14.95 noted above ...still a pretty good deal! There may be other needs, and Balfour will let you know any charges before proceeding. Do not prepay anything except the return mail charge of $14.95.
If you have questions, call the University of Notre Dame desk at Balfour: 800-996-8636. I spoke with Terry.
John Manion
---
ND56 CANCER SUPPORT GROUP
Classmates and their spouses have either learned that they "may have some form of Cancer", or must deal with appropriate procedures for Cancer. The ND56 CSG is comprised of folks of a tight demographic make-up. Classmates can make use of the very private and confidential counsel available in the ND56 Cancer Support Group.
SIMPLY CONTACT ONE OF THESE PEOPLE.
<! Left hand empty box>
John F. Murray -- Lakeridge, VA
( Prostate Cancer survivor; retired attorney)
703/494-2482; jonnel662@verizon.net
Don Gothard - Washington, MI 48094-2683
Prostate Cancer Survivor since 2001
586-786-0035; donlgothard@aol.com
John Manion -- 78402 Silver Sage Dr.
Palm Desert, CA 92211-1348
Diagnosed Prostate Cancer
johndomer56@verizon.com 760-772-6056
R. Lawrence "Larry" Dunworth; Palm Beach, FL
Retired Ophthalmologist 304-529-7801
ND Science Advisory Council 1996-present
email: rldunworth56@frontier.com
Cancer Survivors tell of the necessity of getting an annual PSA or mammogram, and immediately using the knowledge and experiences of participation in the ND56 Cancer Support Group. You won't be TOLD that any procedure is better than another, but you can find out what the options are, and what the after-effects for each may be. Cancer research continues, and new procedures are found. But Cancer continues to kill! If you or your spouse is challenged with any form of Cancer, you need not be alone; not for a moment.
Please write John Manion to become a part of the ND56 CSG; state type of Cancer, date and treatment received, your name, address, phone and e-mail address. We send you a copy of the ND56 CSG Update, including your information.
NO information is available to those outside the ND56 CSG.
johndomer56@verizon.net
---
ND GRADS LISTED BY COMMENCEMENT
From the official commencement files at the University, below are listings of ND graduates for the years 55-58 (you'll find the majority of ND56 grads in the 1956 Classes) and our kids can be found in the 1975–1987 lists. They are listed by Commencement class, college, degree and alpha. The asterisks denote honors students.
1955-06-05 University of Notre Dame Commencement Program
1955-08-02 University of Notre Dame Commencement Program
1956-06-03 University of Notre Dame Commencement Program
1956-07-31 University of Notre Dame Commencement Program
1957-06-02 University of Notre Dame Commencement Program
1957-08-06 University of Notre Dame Commencement Program
1958-06-01 University of Notre Dame Commencement Program
1975-05-18 University of Notre Dame Commencement Program
1975-08-08 University of Notre Dame Commencement Program
1976-05-16 University of Notre Dame Commencement Program
1976-08-06 University of Notre Dame Commencement Program
1977-05-22 University of Notre Dame Commencement Program
1977-08-05 University of Notre Dame Commencement Program
1978-05-21 University of Notre Dame Commencement Program
1978-08-04 University of Notre Dame Commencement Program
1979-05-19 University of Notre Dame Commencement Program
1979-08-03 University of Notre Dame Commencement Program
1980-05-18 University of Notre Dame Commencement Program
1980-08-08 University of Notre Dame Commencement Program
1981-05-16 University of Notre Dame Commencement Program
1981-08-07 University of Notre Dame Commencement Program
1982-05-16 University of Notre Dame Commencement Program
1982-08-06 University of Notre Dame Commencement Program
1983-05-15 University of Notre Dame Commencement Program
1983-08-05 University of Notre Dame Commencement Program
1984-05-20 University of Notre Dame Commencement Program
1984-08-03 University of Notre Dame Commencement Program
1985-05-19 University of Notre Dame Commencement Program
1985-08-02 University of Notre Dame Commencement Program
1986-05-18 University of Notre Dame Commencement Program
1986-08-01 University of Notre Dame Commencement Program
1987-05-17 University of Notre Dame Commencement Program
1987-07-31 University of Notre Dame Commencement Program
---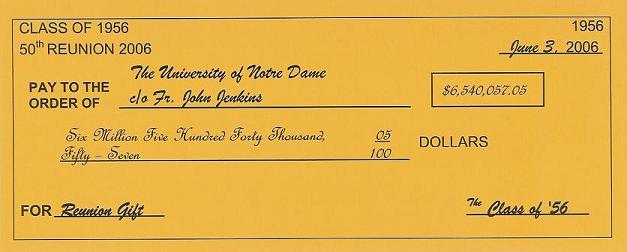 THANK YOU ND 56 CLASSMATES!
---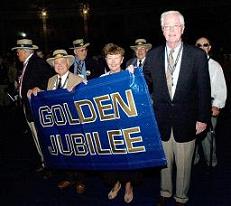 REUNION 2006 REPORT
For stories and 100s of photos from Reunion 2006,
please click on the picture to the left.
It will continue to be a work-in-progress as your comments about Reunion 2006 are invited.
It was a glorious weekend of June 1-4, 2006.


---
WNDU News Editor Bob Simkins scores another scoop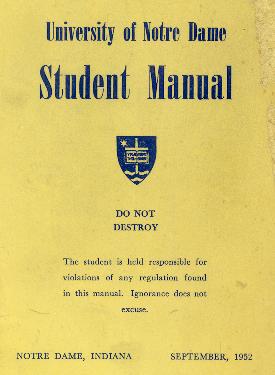 Bob Simkins has donated a copy of the '52-'53 Student Manual which was received at his home in Manitowoc, Wis with a note (printed below) from the University folded inside.

Bob has graciously furnished his copy of the 1952 Student Manual. We have scanned it and if you click on the picture of its cover you can read the manual from cover to cover. Thanks to Bob, now you can prove to your Grandkids that you did indeed have "Morning Check" and evening curfews.

Thanks Bob, and as you used to say at WNDU, "that's the three oh mark for tonight"
Dick Yeager

UNIVERSITY OF NOTRE DAME

Notre Dame, Indiana

OFFICE OF PREFECT OF DISCIPLINE

To: Parents of Notre Dame Students

In order that you might have a better understanding of the workings of the University, we are sending the copy of the Student Manual to all parents and guardians of the freshman students at the university. The University Administration believes that the parents can be of untold help to us in encouraging their sons to understand and abide by this Manual. We realize parents of Notre Dame students are our closest aids in achieving the ends and purposes of the University, and in order that we may capitalize on this source of support we believe a full understanding of the University regulations on the part of parents is the best manner to achieve this end.

With best personal regards to you and your family, and with the promise of remembrance in our prayers and Masses, we remain

Sincerely yours,

THE COMMITTEE ON DISCIPLINE
The University of Notre Dame
---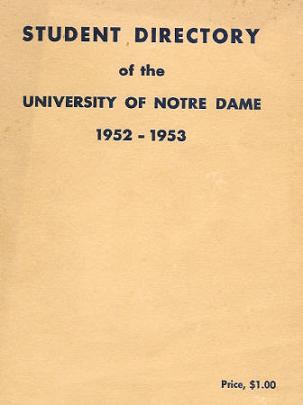 Freshman Directory
Bob Simkins was gracious enough to give us a copy of the Student Directory for 1952-1953 that he had saved over the years.
That of course was the Freshman year for the class of 1956. We thought it would be fun to extract the information for all those people who had a class year of "1" by their name.
Then we sorted it four different ways.
If you are curious about someone from a particular city you can use the list sorted by
"State, City and Last Name".
If you just want to look up a name use the "Last Name, First Name" list.
There is a list titled "Dorm, Room and Name" which can tell you just who lived on the same dorm floor (or off campus) as you did.
And finally we included a list of "College, Last Name".
Click on the picture of the Directory to enjoy its content.